---
Welcome to a new adventure
If you've ever dreamed of living in a magical dream forest high among the tree tops or surrounded by shady woodland then a home at The Twynams at Bishopstoke Park is for you.
A private, secluded enclave of two-bedroom apartments has been designed for discerning retirees who want to live in a tranquil spot with modern-day conveniences round the corner. 
Oozing luxury and style, The Twynams is a nature-lover's paradise. It occupies a corner of the leafy county of Hampshire where rolling hills, chalk streams, country parks and bustling market towns are not far from your front door. There are also excellent transport links into London from nearby Eastleigh Station and beyond from Southampton airport.

Becoming a homeowner at the Twynams means you are not just close to nature but part of it too. Imagine observing a nuthatch striking a tree bark looking for food from the comfort of your balcony or listening to a songthrush serenade you from your patio.
The Twynams is a haven for birdlife and also wild deer which meander through the grounds.
One minute you can feel you are on the set of A Midsummer Night's Dream and the next in the hub of the village making new friends and enjoying luxurious facilities.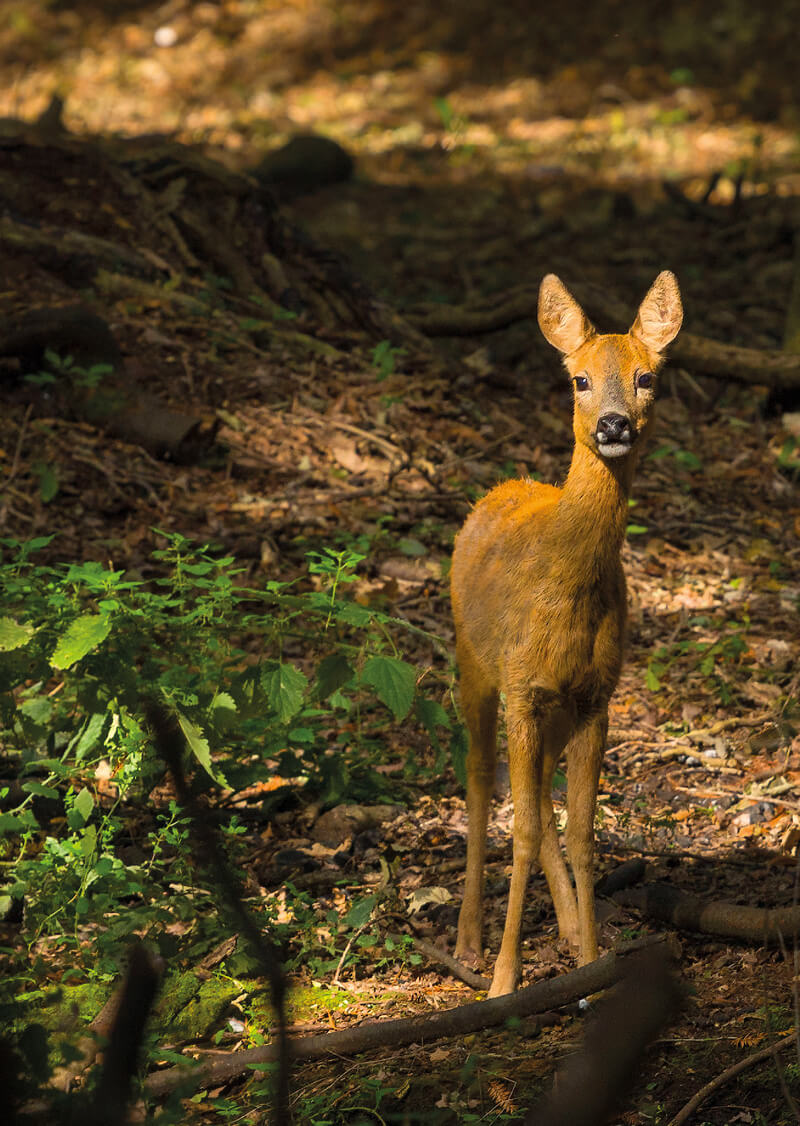 A place to call home
The Twynams comprise five blocks of two-bedroom apartments which are all spectacular, large and airy, with well-proportioned rooms all equipped with all mod cons.
Every one is different and protected from harsh sunlight by the shady trees. For those who like a taste of the high life should consider a penthouse which takes retirement living to a new level.
Not only is there a lift to your front door, but lofty cathedral-style ceilings and a large balcony with several access points opening into the tree canopy.
Here you can luxuriate in total seclusion and privacy but have enough space to entertain family and friends. You can also indulge your favourite passions, be they catching up on missed episodes of Midsomer Murders or creating masterpieces at your easel.
Kitchens feature top of the range units and appliances including a single oven with built-in stainless steel microwave. There are discreet touches too to make life easier such as practical drawers instead of awkward cupboards and raised plug sockets.
Those buying off plan can also benefit from a range of customised options such a choice of fireplaces, built-in wardrobes, carpets, curtains and kitchen finishes. Apartments are considerably larger than your average retirement property so you should have room to fit treasured items of furniture as well as your golf clubs and skateboard!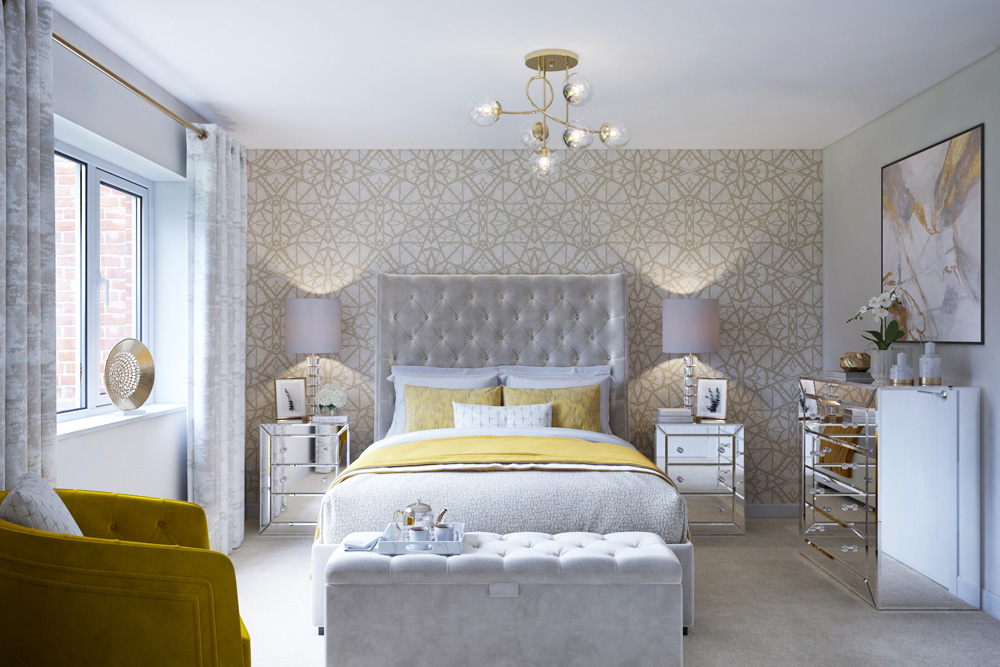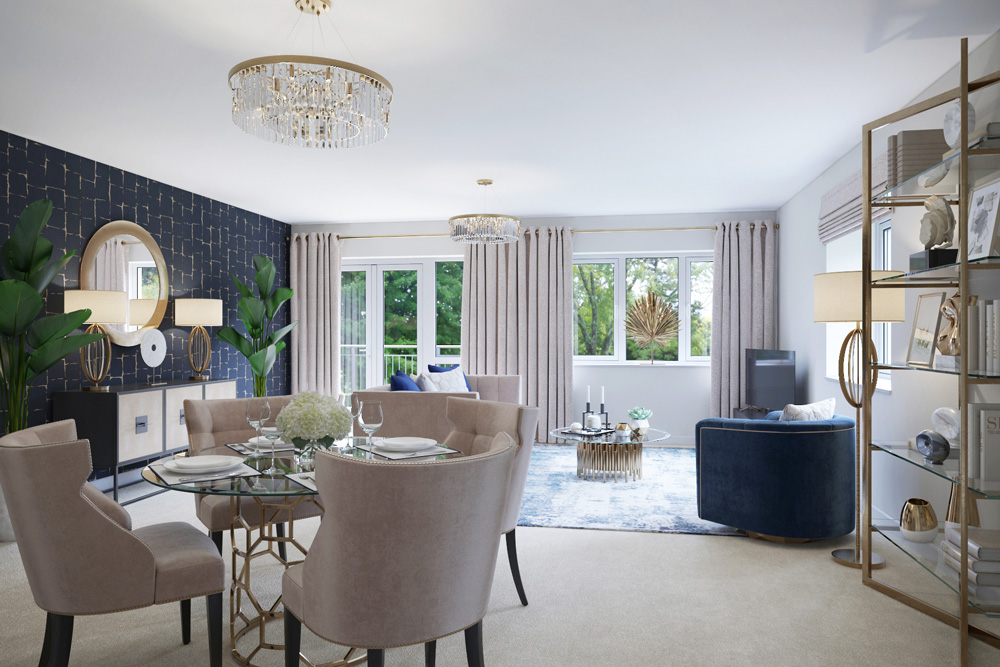 Choosing the life you want
Don't take out word for it. Read what our owners have to say…
"We both looked at one another when we first walked in and thought this is it"
"There was such a caring and warm feeling as soon as I walked in. I knew I would be happy here."
"We are so lucky to have so have lovely woodlands and views of the river."
"It is very nice to have my laundry done and the ironing and have all the utilities taken care of."
"This is an opportunity to try new things."
"I love the fact I can go swimming every morning. There's so much to do.''
"I love the aqua aerobics and pilates"
"There's a real sense of community here – people look out for each other."
"The big thing for me is that if I want company I can find it so easily."
"There's so much going on. It's lovely to be able to say, 'yes I can see you this week but I can't see you until Friday because I am much too busy."
"It is the best thing I've ever done – it's given me a new lease of life."
"I am on a new adventure."
Safe as houses
Feeling safe and secure has never been so important in these new-normal times. Anchor prides itself at putting safety first at all its retirement developments.
Even though Bishopstoke Park is not a gated community as such; there are cameras to clock everyone who comes and goes and a barrier that can seal off the village if need be.
There is a full-time care team on site to provide extra support which is tailored, friendly and reliable and a luxurious residential Orchard Gardens care home offering 48 suites with views across the centre of the village.
The main focus for the staff is to enable every homeowner to enjoy a happy and independent retirement.
There is nothing that hasn't been thought of, and that includes, a full activities programme of entertainment, themed celebrations and social gatherings to inject joy and magic into later life.
---
Jane Slade
Journalist and founding editor of retiremove.co.uk – a property and lifestyle magazine
for the discerning retiree.